Quick Results from Montreal: Lemieux dominates Rios;
Butler stops Trotter in the first round
By Ace Freeman (22-Oct-2016)
Quick EOTTM results from the Bell Centre in Montreal!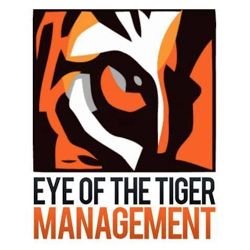 Eye of the Tiger Management brought pro boxing back to the Bell Centre in Montreal, Quebec Saturday night with an action packed gala full of drama and intrigue. In the main event of the evening big punching Canadian middleweight David Lemieux largely stalked and beat up a cagey Cristian Fabian Rios over ten rounds to pick up a dominant unanimous decision victory. Lemieux was the aggressor throughout and landed some big punches but Rios remained a tricky puzzle to solve as he retreated and every so often sprung forward with a sneaky counter shot. He landed a few counters that bothered Lemieux (including a big punch in the closing moments of Round 2) but not enough to deter the strong Canadian knockout artist who won on pure pressure and effective aggression. Rios was simply far too cautious and spent the entire fight just trying to survive allowing Lemieux to pile up the points on route to a wide decision victory (Scores were 100-90 x2 and 99-91). Rumours swirling the power-punching Canuck could challenge Mexican superstar Saul 'Canelo' Alvarez in a mega-fight next year.
In the co-main event, undefeated rising junior middleweight star Steven Butler of Quebec scored an impressive first round TKO of a gallant Janks Trotter of Alberta. Butler hurt Trotter with a right hand early and jumped all over him to force the TKO stoppage in the closing moments of the opening stanza when the referee waived things off to halt the action.
Several upsets took place as Ricky Sismundo scored an upset decision victory over Ghislain Maduma, Silverio Ortiz TKO'd local favourite Mian Hussain in Round 3 when the Montreal charge suffered an eye injury and Jose Emilio Perea out-pointed favoured local David Theroux.
Fighters picking up impressive wins included Simon Kean, D'Mitrius Ballard, Mathieu Germain, Batyrzhan Jukembayev and Ablaikhan Khussainov. Stay tuned for a full photo report from Way Productions' Pierre Lavoie!